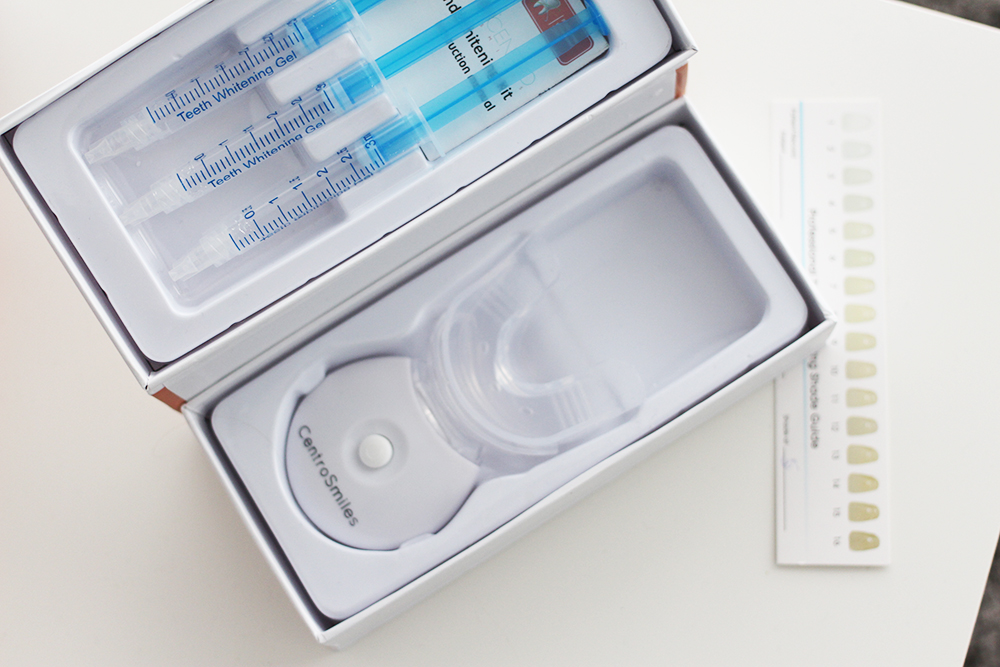 Today I'll show you my brightest smile. I got to test out a teeth whitening kit from the lovely people at CentroSmiles. A 6 days kit that promises you a whiter and brighter smile. I tried something like this twice: once at the dentist in my twenties (around 300 euro) and I wasn't pleased at all with the results. Later, I tried a similar at home kit, which I liked a lot. I must say it was quiet some time ago, so perfect for me to try out CentroSmiles, to freshen up my teeth again. What you get in the box (at this moment it's only $ 49.68):
3 X Whitening Gel (3ml per Tube)
1 X High Quality Design single arch trays 
1 X Mini Cold Light Whitening Lamp
1 X Professional 3-D Teeth Shade Guide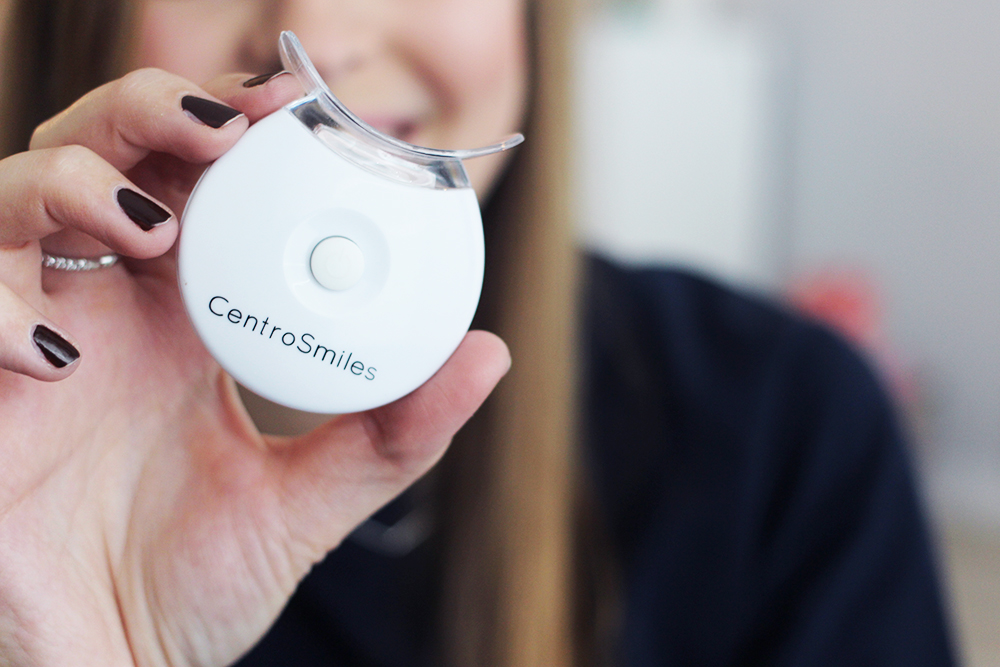 You start out with the shade guide. At day 1 my teeth started out at shade 5, not bad at all, but they could use a little more spark. After loooong years of braces in my teens, my teeth still aren't perfect. To cover up the little flaws, I'd really like them to be as bright as they could be 😉 Every day before you go to bed, you take 10 minutes to fill up the mouth piece with the whitening gel. Turn on he blue LED light and after 10 minutes it's time to take it out. I repeated this for 6 days straight. After day 3, I already started to see some results. When I look at it now, I can see my teeth look brighter than they were. Not the whitest shade of course, but I ended up with shade 3-4 of the shade guide. Throughout the whole treatment my teeth and my gums never felt sore, which I did get with the treatment years ago at the dentist. To be honest, I was a little afraid this would happen again, but CentroSmiles turned out just fine and I'm happy with the results. I will try it out again later if I need a little fresh up.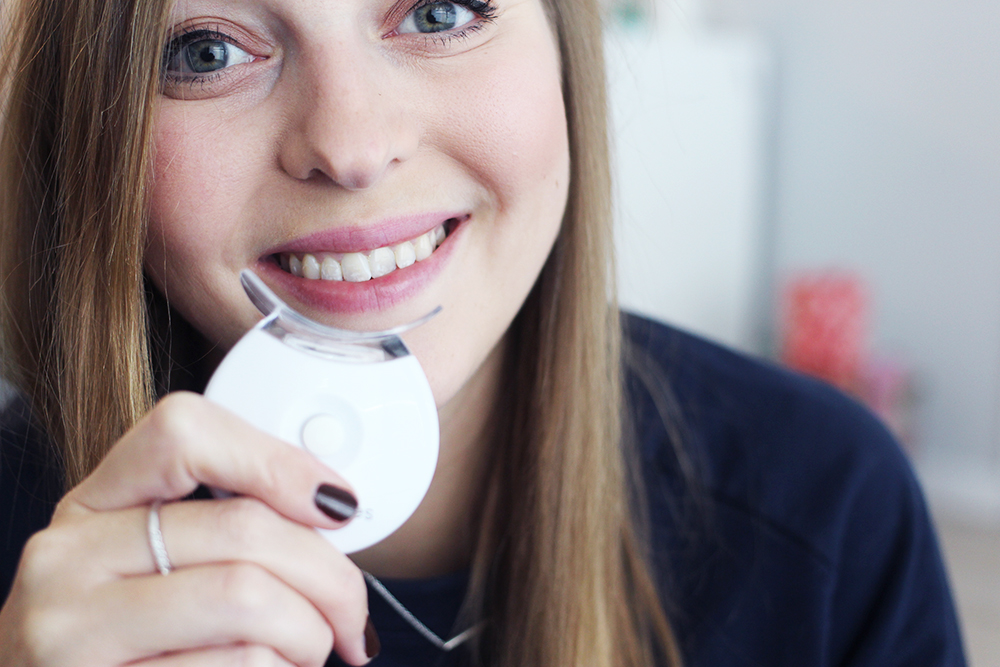 You can find the CentroSmiles 6 day kit for only $ 49.68 (about 47 euros) and 3 refills for$ 29.99 (28 euros) in their shop now. Took me about a week to receive my kit in Belgium, which is quiet alright for shipping to Europe. Also, the shipping is free worldwide.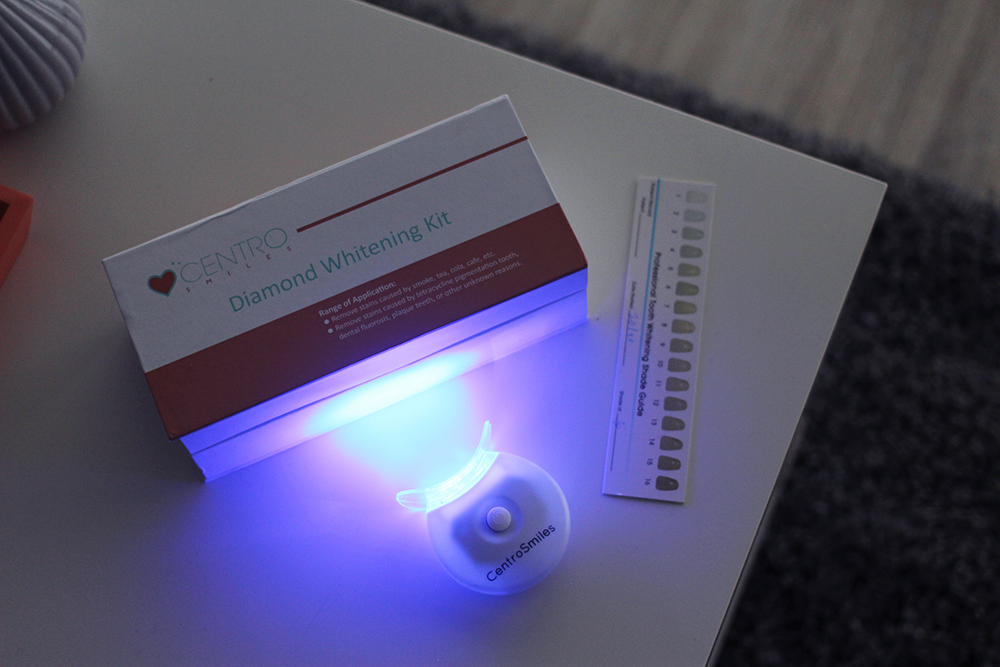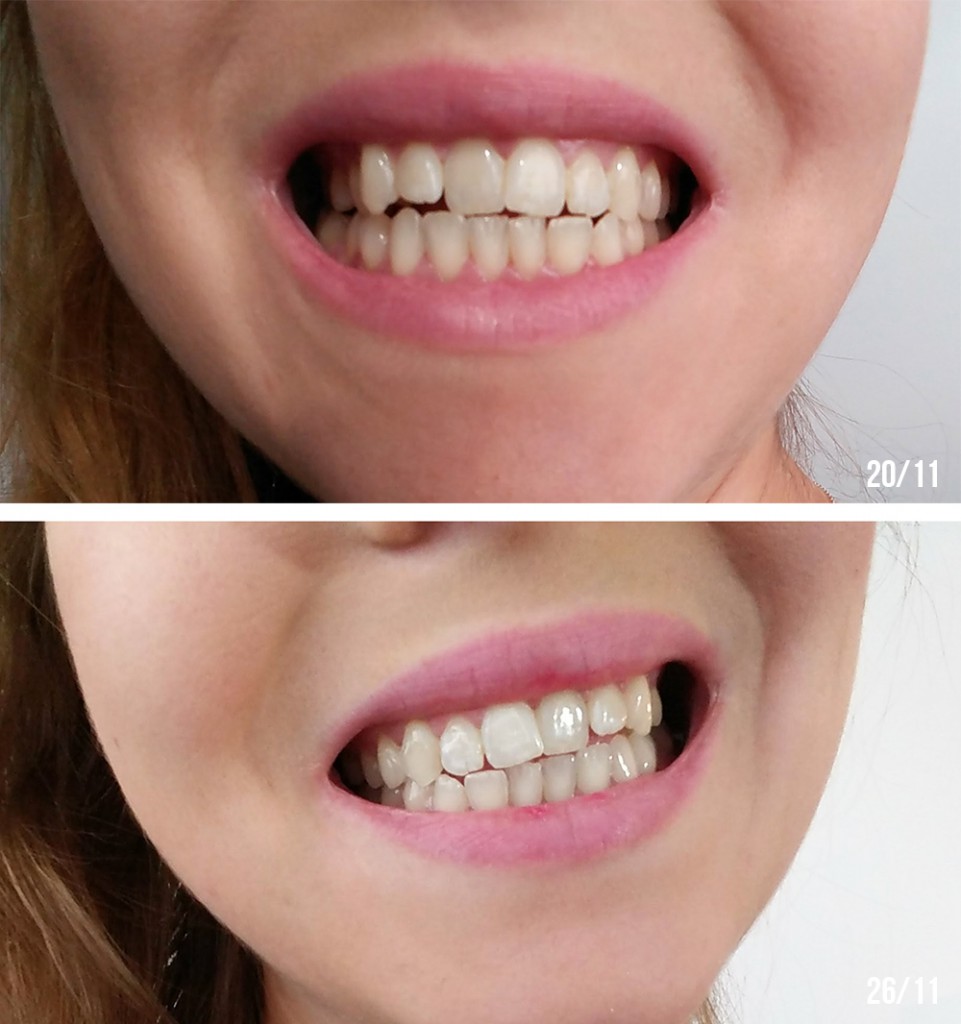 Have you ever considered (or tried out) whitening your teeth? 
(Yes you might have noticed this post is in English. Since the company that send me the samples is from the US, I thought that would be the right thing to do ;))